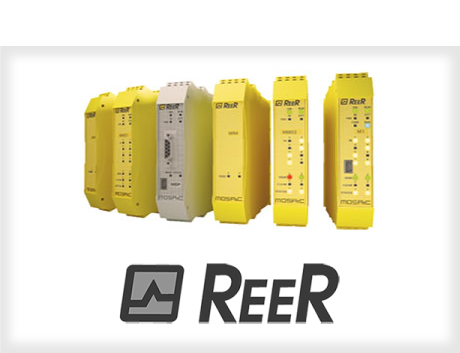 Company founded in Turin (Italy) in 1959. ReeR developed its first safety sensors in the middle of the years '70. They distinguished itself for its strong commitment to innovation and technology. A steady growth throughout the years allowed ReeR to become a point of reference in the safety automation industry at a worldwide level. The Safety Division is in fact today a world leader in the manufacturing of safety optoelectronic sensors and controllers.
Main products:
Safety light curtains
Watertight enclosures
Atex light curtains
Safety controllers
Safety interfaces
Safety relays
Laser scanner
Measurement sensors
Magnetic sensors
Photocells
Safety encoders
Know-how, competence, quality and bespoke customer service have been the key factors highlighting the success of the Lighting Division, a reference presence in the Italian distribution of lighting components.